This innovative tool combines 48 wrenches into one AND replaces an entire socket set!
With two rotating heads, each containing four different sized wrenches, this adjustable wrench can work with virtually any nut or bolt including spine bolts, 6-point, 12-point, torx, square and even damaged bolts.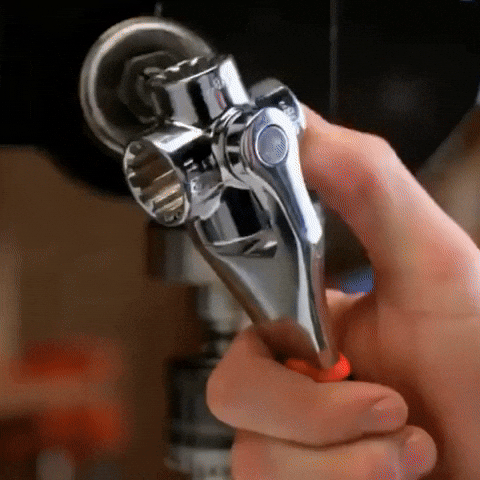 Forget going back and forth to a tool box or socket set, swapping and changing  similar-sized heads until you find the perfect fit. This is the only tool you'll need when it comes to working with bolts.
No more reaching for different size wrenches, carrying unnecessary equipment or running to the store to buy new sockets. This tool will save you time, space and money! 
FEATURES:
Replaces an entire socket set
360° quick-change rotating heads with 45° angle
Works with virtually any size or shape - Standard and Metric
Strong, steel construction and rubberised grip
Ideal for auto, home, outdoors and more
Unique, universal non-slip teeth
Designed to handle up to 300lb of torque